More Than Digital Innovation expertise Thanks to 15 years helping French Brands to build their digital ecosystems, More Than Digital has a very wide range of Innovation Expertise.
Big Data, predictive marketing
Artificial intelligence, machine learning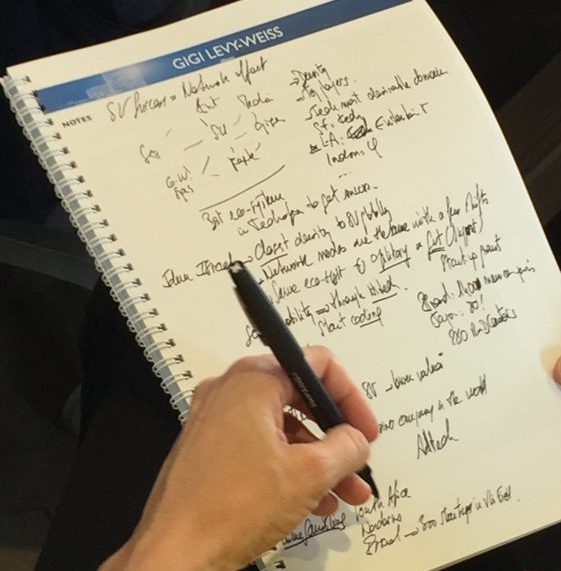 Innovation Trips in Israël
We organize immersive and inspirational Learning Expeditions in Israël for corporate leaders on their way to digital transformation.
Our innovation trips are a full package of 3-5 days of strategic meetings and complete management of logistics maters.
We are building your specific agenda to discover relevant technologies to solve your paints points. A dedicated booklet will be yours at your arrival in Israel to be able to discover all the speakers and companies you are going to meet.
Meetings and workshops are prepared by More Than Digital with the talents of Israeli innovation : military & political key people, incubators, venture capital, universities, academic researchers, startups, R&D labs…
You will meet directly with talents who design and implement innovation in Israel, in order to boost your digital performance back to France, to be able to change your perception of :

Initiative: enhancing risk taking, stress management, eliminate the fear of judgment, of failure..
Project value: optimize the process of creation & production of innovative ideas (ideation, resources, demonstration, transfers of techno, outsourcing, licensing,..
Human value: involve, engage, empower, thinking and reward collective, share information, pool experience – positive or negative
Time value: open on a different time scale, hire short-term, shorten time to market
Meeting Startups in France
Organization of Israeli Startups Roadshow in Paris of targeted meetings in Paris.
Format : 1 or 2 days of Roadshow, pitchs, workshops, hackathon and/or 1to1 meetings
Speakers : experts of the thema (French & Israeli) allowing us to understand the strategic stakes and imagine the technological solutions.
Audience : French active key players of the thema, ready to initiate partnerships.
Technological Scouting

Looking for technologies through our Israeli network of experts, business deals, implementation of the israeli technology in the client's infrastructure.
Definition

Defining the targets and research with leading Israeli key people.
Deliverables : detailed brief, arrangements of collaboration and budget.

Sourcing / Collecting

Israeli ecosystem of innovation scanning
Collection of data through a complete dashboard

Selection

Filtering, analyzing the technologies collected
Iterative selection with the client
Evaluation & final choice of the technos.

Negociation

Preliminary commercial negotiation
Deliverable : final dashboard of the selected technos / startups & arrangements deal

Meetings

Organization of meeting in Israel or in France in order to meet and deal with the selected start ups.
Deliverable : follow up of the meetings and deals closings (licensing, investment…)
Investment in startups
Identification of an investment scope adressing a precise brief : areas, terms & conditions, amount, business model, timing
Selection of potential relevant investments via your criteria, within the israeli ecosystem : academic R&D, patents, incubators or directly in startups…
Negotiation & deal closing.